Blaze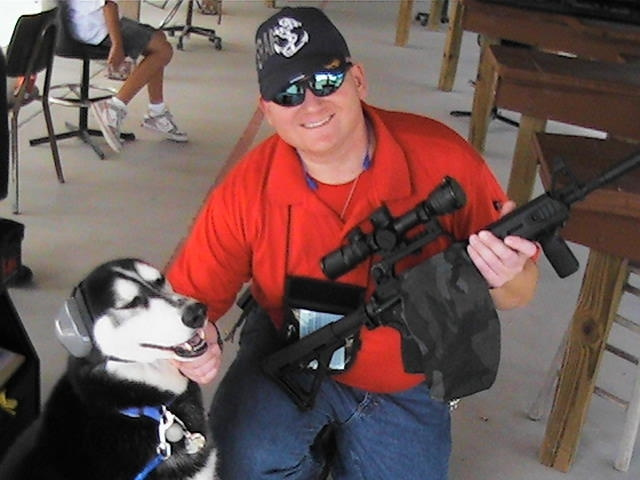 Helping Students Incorporated is a nonprofit program which focuses on making sure children from at risk populations have a sound educational foundation for success. One of the programs focused on construction and home repair. The teens have developed a plan to repair and improve local homes owned by elderly and disabled who are on fixed incomes. They now recognize that time is the most valuable commodity one can offer in helping someone else. This may not be a big deal to others, but these kids are so needy themselves, and are not even asking for anything in return. They are focused on how they can help make a difference. All the work is being done by the students and being supervised by the contractor teams who have taught them.
For our current project, we are fixing the home of a disabled veteran who has a service dog. The disabled veteran will be entering various shooting competitions in 2011 according to his doctors for therapy beginning in March. His service dog, a siberian husky named Blaze, is in need of ear protection for the gun range. In speaking with the vet and after much research, they have recommended your product as the only option to protect the dog's ears.
This is a first for us in making sure a service dog has ear protection and hope you can help us help this special animal continue to assist someone who has served our country.
---
I wanted to let you know we just heard from Mr. Feliciano and got photos. He says the Mutt Muffs are great for Blaze and have caused some excitement on there own. He stated he gets asked for your info all the time now at the range, and the local police departments want him and Blaze to show how well they they work at demo for their vendor approval boards. He says Blaze stays focused on his job and does extremely well even with the AK15 firing. You have helped this pair in so many ways. He wants you to know he is so grateful for doing this for Blaze. You have given them a new outlook on life.
Thank you for helping,
Denise CLark
Director
Helping Students Inc. - FL